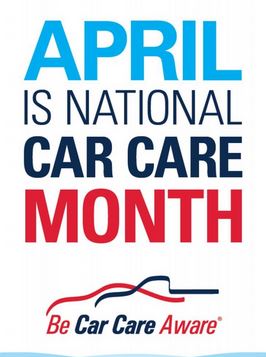 It's April and National Car Care Month! Just as spring cleaning is a good idea for a home, spring maintenance is a smart idea for your car. It's time for Texas Teens to think about car maintenance.  After a season of cold temperatures, your car needs a little extra care to prepare it for the warm Texas weather ahead.  Here is a list of car maintenance every Texas Teen Driver should do this spring to make sure their car is working properly.
Check Your Car Battery
The cold weather might be over, but the winter weather was hard on your car battery. Low temperatures forced your battery to work harder by slowing down its chemical reactions. Now, high temperatures are right around the corner, ready to evaporate essential battery fluids and speed up corrosion. Some signs your battery may be in trouble include: dimming headlights or interior lights, and slow-moving power windows or sunroofs. Have your battery checked out by a certified auto mechanic to be sure it's not about to give out.
Check Your Wiper Blades and Fluid
April showers bring May flowers – so check your windshield wipers! Look for cracks in the wiper blades or poor contact between the blades and your windshield. If the wiper blades skip, streak, split or squeak, they should be replaced immediately. Proper working wipers are crucial for driving safely in Texas spring downpours and thunderstorms. The rule of thumb is to replace your windshield wipers every six months, but you can always replace them sooner if they're leaving streaks or are worn. It's also important to get ahead of the changing Texas seasons, and all the bugs that come with it, by checking and maintaining your windshield washer fluid level.
Check Your Oil and Oil Filter

Regularly scheduled oil changes help maintain a healthy engine. If it's been over 3,000 miles since your last oil change, it's best to get an oil change and check your brake, power steering, and transmission fluids.  As motor oil lubricates and cools the engine, it naturally picks up impurities, and oil becomes less effective as it ages. That's why regular oil and filter changes are so important. If it's too old, your motor oil can't do its job and protect your engine. Schedule an oil change at the start of spring to help your engine ride smoothly all season long.
Check Your Tire Pressure and Alignment
Why should you check your tire pressure between winter and spring? Because fluctuations in temperature can cause fluctuations in tire pressure. In general, tires lose or gain 1 pound per square inch for every 10℉ change in temperature, and both under-inflated and over-inflated tires cause problems on the road. Under-inflated tires don't grip the road as well as properly inflated tires. Keeping tires at the optimal pressure helps the tires last longer, saves on fuel, and enhances the handling of your vehicle. Check to see if all tires, including the spare, are inflated properly and balanced. The inside of your car door lists the correct tire pressure for the make and model of your vehicle. Road hazards such as cracks and deep potholes can compromise your vehicle's shocks and wheel alignment. This spring have a certified mechanic inspect your tires, suspension, and wheel alignment to ensure a smooth, safe ride
Check Your Tire Tread
Spring is an important time to check your tire's tread depth. Without sufficient tread, your tires can't grip the road effectively. This affects your car's performance in wet weather, and your ability to stop quickly. Check your tire's tread depth by using a penny and perform the "penny test". Take a penny and insert it into the tread with Lincoln's head down. If his head disappears, you're good. If you can see the top of his head, then it's time for new tires. Do this test at several different places on your tires.
Deep Clean Your Head and Tail Lights
Just as our cars get dirty in winter, so do our headlights and tail lights. Spring is a great time to clean and polish your headlights and tail lights with a soft toothbrush, baking soda, and water to help them shine bright. If the lights are dim after a thorough cleaning, you may need to replace the bulbs.
Get Your Brakes Checked
Have a professional inspect your brakes to be sure they are ready for spring adventures and summer road trips. The spring season in Texas can be rainy and strong brakes are vital for safety on wet roads. You should inspect the entire brake system including the brake lines, hoses, parking brake, and brake fluid.
Check Your Engine and Coolant
Does everything look good under the hood? Does it pass the smell test? Do you hear squeals or squeaks? You should lift your hood and examine your enginefor cracks, swelled or fraying belts and hoses, and leaks. If something looks borderline, have it checked out or replace it yourself. The warmer Texas weather ahead could cause it to fail. A busted belt or hose can blow your whole engine and that is a costly repair you do not want to deal with. You may need to add coolant or have your engine flushed. Trying to make it through summer with inadequate coolant is risky.
Check Your Air Conditioning System

Part of keeping your car cool is checking your air conditioning system. If it's not providing enough cool air, you may need more refrigerant, or you may have a clogged condenser, a leak, or a loose belt. Regardless, it's smart to check your car's air conditioning system in the spring before the peak heat of Texas summer arrives.
Spring Cleaning Your Car
After winter, a thorough spring cleaning of your car exterior and interior is needed. It's a good time to unload your car and trunk of clutter and remove any unnecessary weight to improve your car's gas mileage. Winter wear and tear affects the exterior of your vehicle. Dirt will collect on the body of your car causing scratches and rust. Get your car thoroughly cleaned inside and out.  At the car wash, select additional options for a more thorough clean, and pay special attention to your vehicle's undercarriage to get the dirt off that accumulated over winter.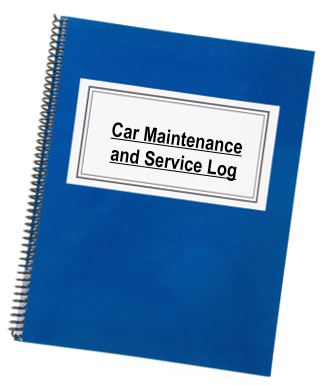 Educate Yourself About Your Car
If you aren't comfortable doing car maintenance yourself, take your vehicle to a trusted mechanic for a thorough inspection. This will ensure that everything is ready to go for Texas' warmer temperatures. In the meantime, the more car maintenance you can learn, the better.  Most Texas Teens can change windshield washer fluid, check tire tread, change their oil, clean the car interior and exterior, and lift the hood to check out the engine.  Keep a dated log of all your car maintenance and repairs. Be proactive this spring with your car maintenance because nothing will ruin your spring or summer road trip like unexpected car problems.