Latest posts by Blog Editor
(see all)
Is your teen getting their Texas Learner License (permit) or Provisional Driver License soon?  Having a new teen driver in the household can cause mixed emotions for parents. While you will enjoy the freedom of not having to drive your teen to school or extracurricular activities, you may be concerned about the extra insurance expense of having a teen driver. Adding a teen driver to your car insurance policy will raise your rates, but, fortunately, you can control how much they increase.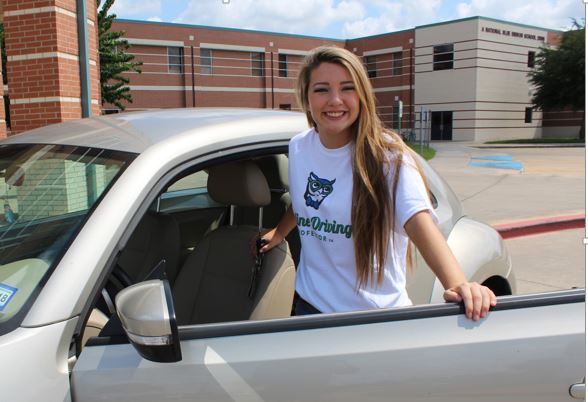 You should let your insurance company know when your Texas Teen gets their Texas Learner License.  Normally, your teen will not be listed on your policy and your premium will not increase until they receive their Texas driver license. Every insurance company requires that all licensed family members be included on your car insurance policy, whether they drive your cars or not.
Several factors influence how much your insurance cost will increase when your teen driver is added to your insurance policy. Insuring a teen male driver is more expensive than insuring a teen female driver. Also different Texas cities and locations have different insurance rates.
While your insurance rates are guaranteed to increase because teens are considered high-risk drivers, the increase doesn't have to be significant. Online Driving Professor recommends 10 ways to get a discount or decrease your rate on auto insurance when adding a teen to your car insurance policy.
Have Your Teen Take an Approved Texas Teen Driver Education Course
Make sure your teen takes a TDLR-Approved Teen Driver Education Course, like Online Driving Professor's Texas Teen Parent-Taught Driver Education. In Texas, insurance companies will give you a discount if your teen has completed a driver education course. Other driver safety classes your teen completes, like defensive driving, can also count toward insurance discounts.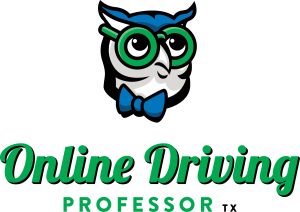 Have Your Teen Make Good Grades
If your teen is a good student, you can get a discount on their car insurance. A "Good Student Discount" is also available to college students up to the age of 24. To earn that discount, your teen probably will have to maintain a "B" or better grade point average. If your teen is in college, they may have to take 12 credit hours or more to qualify for the discount.
Add Your Teen to Your Insurance Policy
Usually adding your new teen driver to your car insurance policy is less expensive than purchasing a separate policy for your teen. You can lower your insurance costs if you name your teen as an "occasional driver" on one of your vehicles. If you have the option, ask your insurance company to assign your teen driver to the least expensive car you own, whether they are the primary or secondary driver. You can also ask your insurance company about excluding your teen driver from being insured on some of your cars.
Consider Buying a Used Vehicle for Your Teen
If your teen will have their own car, be smart when choosing the vehicle. Purchase a vehicle with a strong safety record. An older, basic car with a higher safety rating will get you a lower insurance rate. The Insurance Institute for Highway Safety publishes an annual List of Safe, Affordable Cars for Teenagers.
While most teen drivers want to drive a brand new car, it's not the best financial decision. The reason teens cost more to insure is that they are inexperienced drivers and tend to have more accidents. New cars usually cost more to repair after an accident than an older vehicle. So buying your teen a used car that has a good safety rating will cost less to insure. Online Driving Professor recommends talking to an insurance agent before you start car shopping so they can advise you which car models are cheapest to insure.
Look for Fuel-Efficient Vehicles
If you're purchasing a new car for your teen, you can reduce insurance costs by purchasing a fuel-efficient vehicle. Some insurance companies offer discounts for fuel-efficient cars. Additionally, you can get a "Low-Mileage Discount" if you drive under a certain number of miles per year.
Compare Insurance Companies and Rates
You may consider shopping for insurance before adding your new teen driver to your insurance policy. Online Driving Professor recommends comparing insurance quotes from several carriers before you make a final decision. Switch to an insurance company that rewards good driving habits. You may have to install a telematics device into your teen's car to earn the good driving rewards. The effort is worth it, though, if it can lower your rates.

Primary or Secondary Driver Status
Once you add a teen to your policy, they'll be assigned as a primary or secondary driver to the vehicles you own. To save money, ask your agent if you can make your teen the primary driver of the car that is least expensive to insure. If you only have two cars, most agencies will consider your teen a secondary driver to one or both cars, which is usually cheaper than having another primary driver on your policy.
Establish a Clean Driving Record
Good drivers are given more affordable rates by insurance companies. This is why it is critical for your teen to do things like take drivers-ed and receive plenty of driving practice hours and instruction from you or an instructor. The more knowledge, skills, and driving practice they have, the better driver they will become. Once your teen has been driving for some time, they also will become eligible for a discount if they have a clean driving record. Just like for adults, the cleaner the teen's driving record, the lower the insurance rate.
College-Bound Teen Driver Discount
If your child goes to college more than 100 miles away from home and doesn't take their car, let your insurance provider know so you can receive a "Student-Away" discount.  Your college teen will still be covered when they come home and drive. Most car insurance companies offer a "Student-Away" discount for students who are away at college or living away from home during high school.
Consider Telematics
A telematics device is a system installed in your car that records information about your driving habits, such as the number of miles you drive, your speed, how quickly you brake, and the time of day you drive. If you install a telematics device from your insurance company, you agree to information being sent from the device to your insurance company. If the data shows that you and/or your teen driver practice safe driving, you can become eligible for car insurance discounts. Additionally, this system allows you to monitor your teen's driving when you're not in the car.
So, yes – you can save money on teen auto insurance by considering these 10 money-saving recommendations.